ALMA - 14th ANNIVERSARY DINNER
(January 26, 2017 - cocktails starting at 7.00pm at the Penn Club)
Mr. Gaetano Sciuto of
Fendi
TO BE HONORED AT 2017 ALMA NYC GALA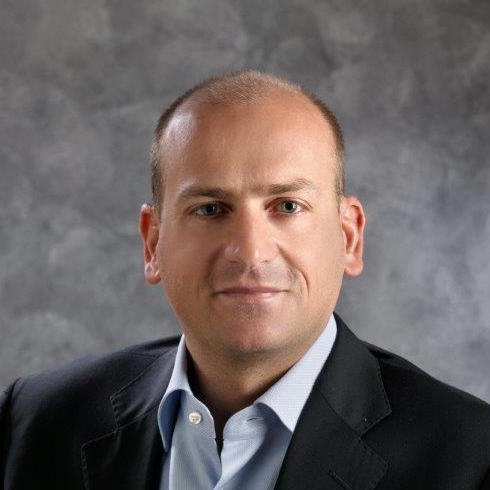 During our upcoming NYC GALA of
January 26, 2017
we will honor Gaetano Sciuto of
Fendi

.
Early bird registration (110$) is ending soon. Regular tickets will then be sold at 120$.
Please REGISTER HERE here: http://almagala2016.eventbrite.com .
The Gala Dinner and Award Ceremony will take place at the NYC Penn Club from 7pm to 11pm.
A special ticket including a Telethon donation is also available. PLEASE DONATE TO TELETHON
The proceeds from this special ticket will be devolved to Daybreak Children's Rare Disease Fund, a charitable 501 (c) 3 organization recently established in the US as the branch of Fondazione Telethon Italia, the major Italian charity in the field of gene therapy and research on rare genetic diseases, founded in 1990.
Giustina Magistretti Cipriani, Daybreak executive director, will be with us at the Gala Dinner to share with us some of the results of this newly formed charitable 501 (c) 3 organization, which now operates under the leadership of a prestigious Board of Directors, chaired by Mr Luca Cordero di Montezemolo, and a world-class Scientific Advisory Board.
ALMA's NYC dinner is one of the greatest networking opportunity available to Italian and U.S. attorneys. This year we will celebrate the 13th Anniversary of the foundation of our Association. The event is attended by many Italian and American professionals and notably by attorneys from well-established European law firms, traveling to New York to recruit young talents for the week of the International Job Fair. U.S. businessmen, scholars, professionals etc. will also attend. The annual Gala will start with cocktails beginning at 7.00pm, followed by a formal dinner at 8:15pm at the Penn Club - 30 West 44th Street, New York, NY.
The espresso Station at the dinner will be kindly offered by Lavazza US.
Penn Club
30 West 44th Street
New York, New York
www.pennclub.org
business attire (black tie not required)
ALMA, the Italian LL.M. association, was established a decade ago by a group of International attorneys mainly operating in the corporate law field. The Association currently gathers thousands of members, including LL.M. graduates at top U.S. Law Schools, American and European legal professionals and businessmen. More
We believe that the globalization of professional services and the growing international competition, represents a challenge that will be crucial for the future of global legal professionals and businessmen. We  can all benefit from a combined effort to face these unprecedented scenario.
We'll share the  highest  ethical values and the most innovative ideas, within a common network of Top-notch professionals, scholars and current students.